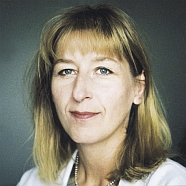 Ivana Lomová
born: 22. 11. 1959 in Prague
graduate: ČVUT Prague
address: Cukrovarnická 8, 160 00 Prague 6
e-mail: ivana.lomova@razdva.cz
http://www.lomova.cz
Mikulov
Mikulov for the second time. I already know what to look forward to.
I come back to the places I know, the people I know, almost like home.
And yet it's different again.
Studio with a view of the Holly Hill, like in a fairy-tale.
Some crunching sounds are coming fro, next door, Erika with her set of sharp knives.
Viktor is entering the studio below mine and in the perspective from the stairs he looks like a part of his own painting.
Daniela comes in with a dictaphone and asks: What is love?
Outside, Ulric in a mask, stained yellow pants and stained yellow T-shirt is handling some hazardous substance.
Jirka Pikous gets all the hits underway on the radio and another large format.
Jitka comes with Julča in her backpack is again so fresh.
Yes, we'll meet at the Krokodile at five and we'll go wine tasting.
I definitely not fresh but I'm happy to go.
Riesling, Welschriesling, Veltliner, Müller, Traminer, Sauvignon, Chardonnay, Portugieser, Laurent and others…
They come in a well-known order – and sometimes – even Croat makes it!
THANK YOU!
Jitka, Dobruška, Libor, Ivoš, Vítek, Mirek, Jožka, Martina, Lenka …
AND EVERYBODY!
Ivana Lomová
Mikulov Art Symposium 2002
July 20th - Agust 17th, 2002