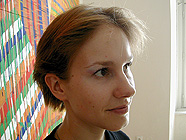 Jana Doubková
born: 25. 1. 1978 in Pelhřimov
graduate: AVU Prague
address: Osvobození 1692, 393 01 Pelhřimov
e-mail: janadoubkova@seznam.cz

I was in a paradise for a month.
The sun, the pleasantly disturbing background of the surounding nature on every step, blissful corners everywhere you went, the conspiracy of our common mission...
Every stone, walls of the houses, trees, cars, everything seemed soaked with wine to me. I even had this feeling that I sense the smell and taste of wine whenever some of our local freinds spoke. I imagined that all I needed to do was to touch a wall with my finger and have a taste.
Mikulov was a town where houses taste of wine.
Jana Doubková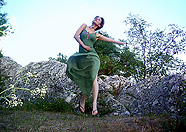 Nymph I
digital photograph, 84 x 59 cm, 2003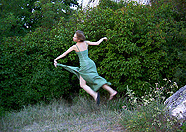 Nymph II
digital photograph, 84 x 59 cm, 2003

Nymph III
digital photograph, 84 x 59 cm, 2003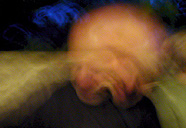 Portraits – Čestmír Suška
digital photograph, 42 x 29 cm, 2003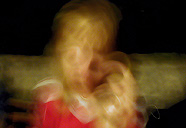 Portraits – Ivana Lomová
digital photograph, 42 x 29 cm, 2003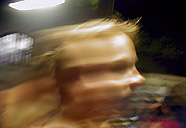 Portraits – Jana Doubková
digital photograph, 42 x 29 cm, 2003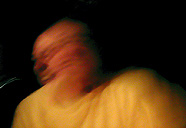 Portraits – Jaroslav Róna
digital photograph, 42 x 29 cm, 2003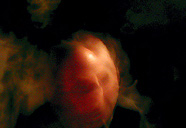 Portraits – Libor Lípa
digital photograph, 42 x 29 cm, 2003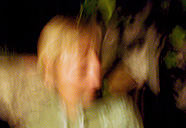 Portraits – Martina Riedlbauchová
digital photograph, 42 x 29 cm, 2003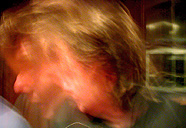 Portraits – Nikos Armutidis
digital photograph, 42 x 29 cm, 2003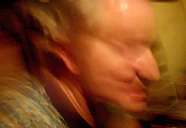 Portraits – Petr Jareš
digital photograph, 42 x 29 cm, 2003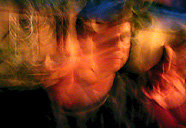 Portraits – Petr Nikl
digital photograph, 42 x 29 cm, 2003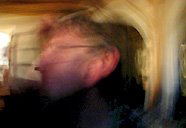 Portraits – Stefan Milkov
digital photograph, 42 x 29 cm, 2003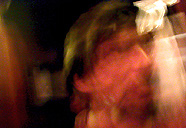 Portraits – Tomáš Císařovský
digital photograph, 42 x 29 cm, 2003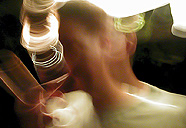 Portraits – Vít Novotný
digital photograph, 42 x 29 cm, 2003
Mikulov Art Symposium 2003
July 19th - Agust 16th, 2003