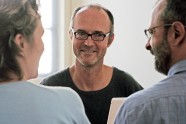 Petr Lysáček
born: 8. 2. 1961, Ostrava; lives and works in Prague and Ostrava (CZ)
graduate: Academy of Fine Arts, Prague
address: Haštalská 3, 110 00 Praha 1, Česká republika
tel.: +420 721 695 973
e-mail: lysacek@post.cz
http://www.lysacek.eu
Mikulov – Concentrate – Sequence from July 14 to August 17, 2010
- Rock in the room, lard, greaves, pate, sausages, Sean, first storm, first pub, in 5 min 3 hours at 7
-  Studio in front of gate with hall is mine, first coffee shop, first time up the Hill, again with very important locals (VILs) and it looks like this will be forever?
- Quiet, sun, keys to chateau, could that be art?
- Art
- Unusual attention of VILs determines attitude to art, preferential attention (PA) obliges PA standard, in 5 min 3hours at 7 standard
- Be Mikulovian? With VILs forever, late afternoon (planned as morning) coffee shop. The Kapičáks – no tomb, also for instance adios porcelain works Jewish star. Food – CZ. SK. H. RUS. GYP. A. UK. VIE. MGL....., Paroh, Emil and visits and visits
- Megachromebarrels and small casks, very good, common (watering) hole
- Sun still shining and not at night (in 5 min 3hours at 7)
- Short – more and more VILs (e.g. Žebrák Filip) and most on August 14. What for? Everything. Of course. So forever. I'm glad to have been here. Did not expect this. I will remember forever. Unusual perfume. This – cabinet sharikque Vrba's wine cool harvest................
October 10, 2010 in 15 min 2 hours at near
Petr Lysáček
Still Alive ( July 17 – August 14, 2010)
Combined technique; various formats; 2010

The only fact that was obvious beforehand was that every day in the course of the symposium, someone interesting and important, yet not too famous will pass away. Those people are now somewhere else; what is left after them is what we keep using. The miscellaneousness concerned me little. Intuitively, I gave each of them an inner appearance. To me, they remain present. It's gratefulness and respect.
Jul 17, Johnny Colan (88), American boxer
Jul 18, Tai See Chung (69), Hong Kong music teacher
Jul 19, Cecil Aubrey (81), French actress
Jul 20, Shika Shimada (112), one of Japan's oldest men
Jul 21, Wesley C. Skiles (52), American underwater photographer and filmmaker
Jul 22, Milan Paumer (79), Czech anti-communist fighter
Jul 23, Doroty Stowe (89), Canadian co-founder of Greenpeace
Jul 24, Pavlos Vrellis (87), Greek sculptor, founder of wax museum of ancient Greece
Jul 25, Redford White (54), Filipino actor and comedian (Haba-daba-doo! Puti-puti-poo!)
Jul 26, Sir Brian Bell (82), Australian businessman and philanthropist
Jul 27, Tzvi Kamil (75), Israeli scientist and inventor
Jul 28, Ivy Bean (104), British internet celebrity, oldest person on Facebook and Twitter
Jul 29, Zheng Ji (110), Chinese nutrition expert and biochemist, world's oldest professor
Jul 30, Stefka Sabotinova (80), Bulgarian folk signer
Jul 31, Tom Mankiewicz (68), American screenwriter (James Bond, Superman)
Aug 1, Lollita Lebrón (90), Puerto Rican nationalist
Aug 2, Ole Ivar Lovaas (83), Norwegian psychologist and scientist (Lovaas Technique)
Aug 3, Marylin Buck (62), American activist and terrorist
Aug 4, Frank Latta (63), Australian surfer and surfing board designer
Aug 5, Jürgen Oesten (96), German naval officer, commanded submarine during WWII
Aug 6, Catfish Collin (66), American guitar player (James Brown, Parliament Funkadelic)
Aug 7, John Nelder (85), British statistician, president of Statistical Society
Aug 8, Bernhard Philberth (83), German physicist, philosopher and theologian
Aug 9, Juan Marichal (88), Spanish historian
Aug 10, Leo Pinto (96), Indian hockey player
Aug 11, Sesenne (96), Saint Lucian singer
Aug 12, André Kim (74), South Korean fashion designer
Aug 13, Lance Cade (29), American professional wrestler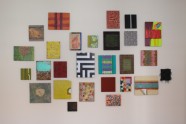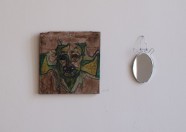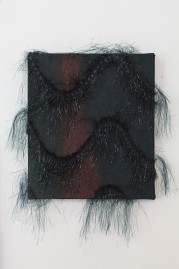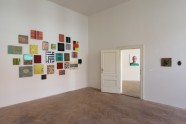 Mikulov Art Symposium 2010
July 17th - Agust 14th, 2010